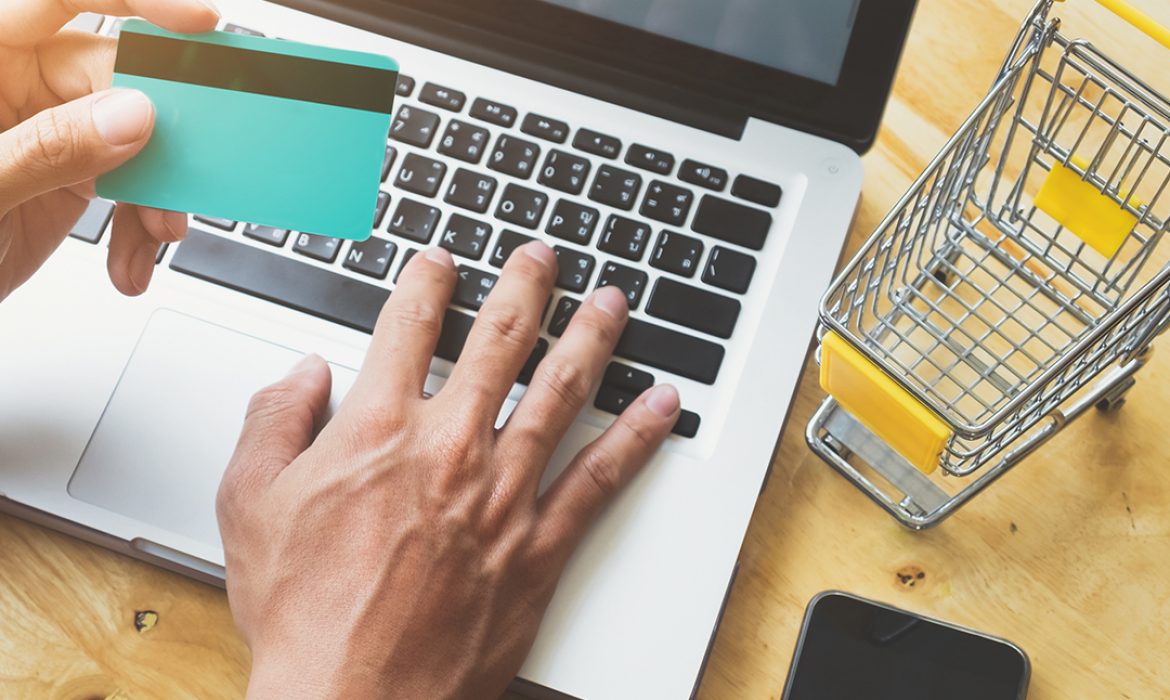 2020 was a terrible year for most of the world as the spread of COVID-19 caused businesses to grind to a halt, crippling economies worldwide. In the midst of this crisis, China emerged as the only economy that saw an increase in traded goods across e-commerce platforms.
According to statistics released by the General Administration of Customs (GAC), a total of 1.69 trillion yuan, or USD$261.5 billion, worth of goods crossed its borders in 2020. This was a 31.1% increase from 2019. Goods exported via e-commerce amounted to 1.12 trillion yuan which is over 40% higher than the year before and imported goods totalled 570 billion yuan, an increase of 16%% as compared to 2019.
Even before the pandemic struck, China was already the largest e-commerce market in the world, accounting for an average of 25% (USD$1.5 trillion) total retail value between 2017 to 2019. This is why both consumers and retailers alike were able to quickly shift from shopping in traditional brick-and-mortar stores towards online shopping when lockdown measures in China forced buyers to do their shopping via e-commerce platforms. Not only were businesses rapidly moving their services online, but they were also able to provide consumers with top notch service, thanks to China's stable and advanced digital infrastructure.
When the world was reeling from the effects of the devastating COVID-19 pandemic in 2020, what goods and products did China import the most of?
There were a few new trends in the Chinese foreign import market in 2020
Due to the fact that cross-border travel is now not allowed as a result of the pandemic, consumers have developed a "revenge shopping" style.
They would shop online for goods imported from popular vacation spots. The top 5 destination countries for China tourists back in 2019 were (in order of popularity) Japan, Thailand, Malaysia, Vietnam, and Singapore.
Foreign brands are now completely dependent on online channels to market their goods and services, as traditional modes of advertising are now not available to overseas consumers.
Consumers are now more concerned about their health and quality of life. This has led to an increase in the sales of imported health and eco-friendly products.
Sale of imported products on e-commerce platforms are now driven by celebrity livestreaming programs.
Consumers in China are getting younger in age and this particular generation are more likely to purchase niche products that cater to their personal preferences. They are also more inclined to taking into consideration the quality of a product prior to buying it and are also more willing to fork out more money for higher quality goods.
According to statistics released by TMall Global, there was an increase from 51% to 85% in pre-and-post pandemic sales of imported health and beauty products among consumers aged 25 to 30.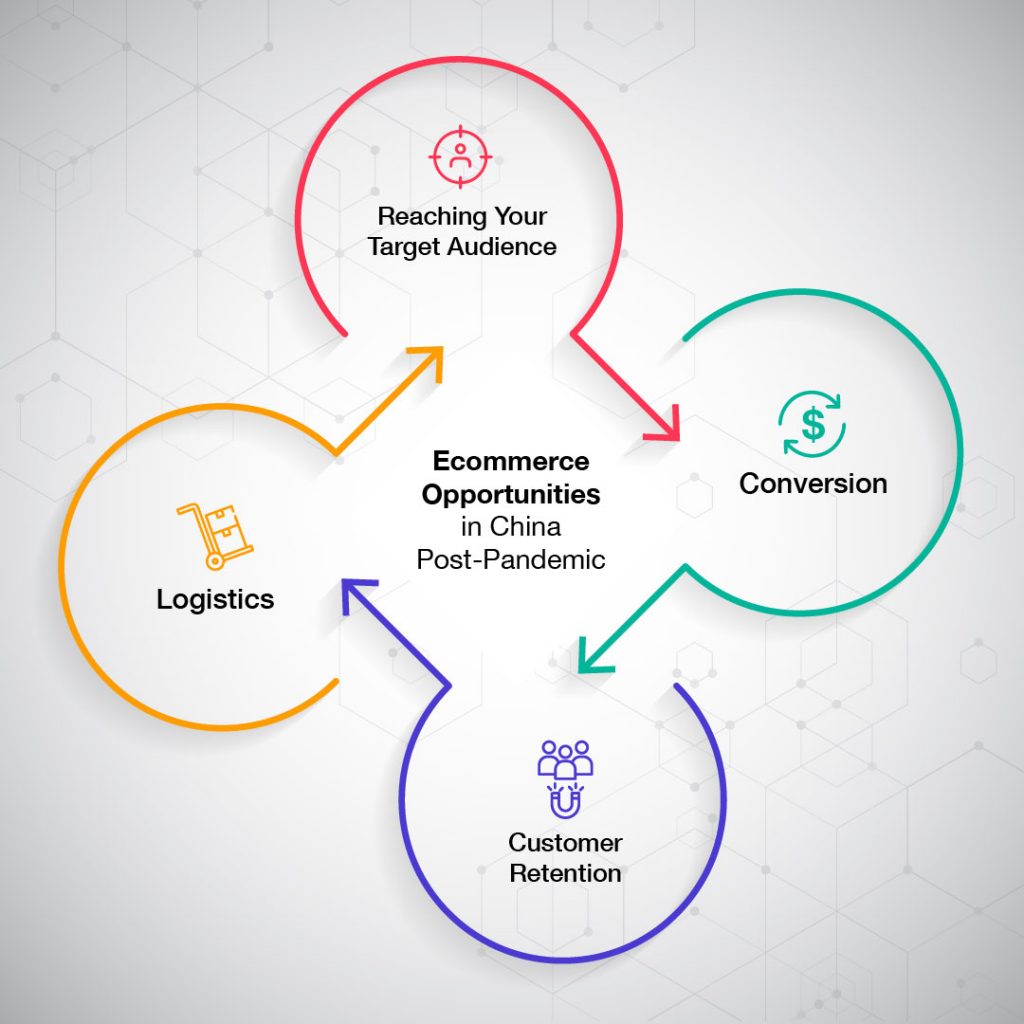 E-commerce Opportunities in China Post-Pandemic: What You Need To Focus On
Reaching Your Target Audience
Traditional modes of marketing is no longer feasible and business owners must now rely on social platforms (WeChat, Weibo, QQ, Douban, Baidu Tieba), live webcasts, advertising videos, online advertising.
Take advantage of the solid and sophisticated digital infrastructure offered by the ecommerce platforms in China to complete sales.
Pay attention to the overseas logistics chain, which is the key to ensuring satisfied customers which in turn will translate to potential returning business. As online shopping surges to its busiest worldwide due to pandemic lockdowns, there will be challenges logistically.
Due to the digital age that we live in, acquiring information has never been easier. It is important to know how to make use of this data to build customer profiles and insights in order to learn more about your target clientele.