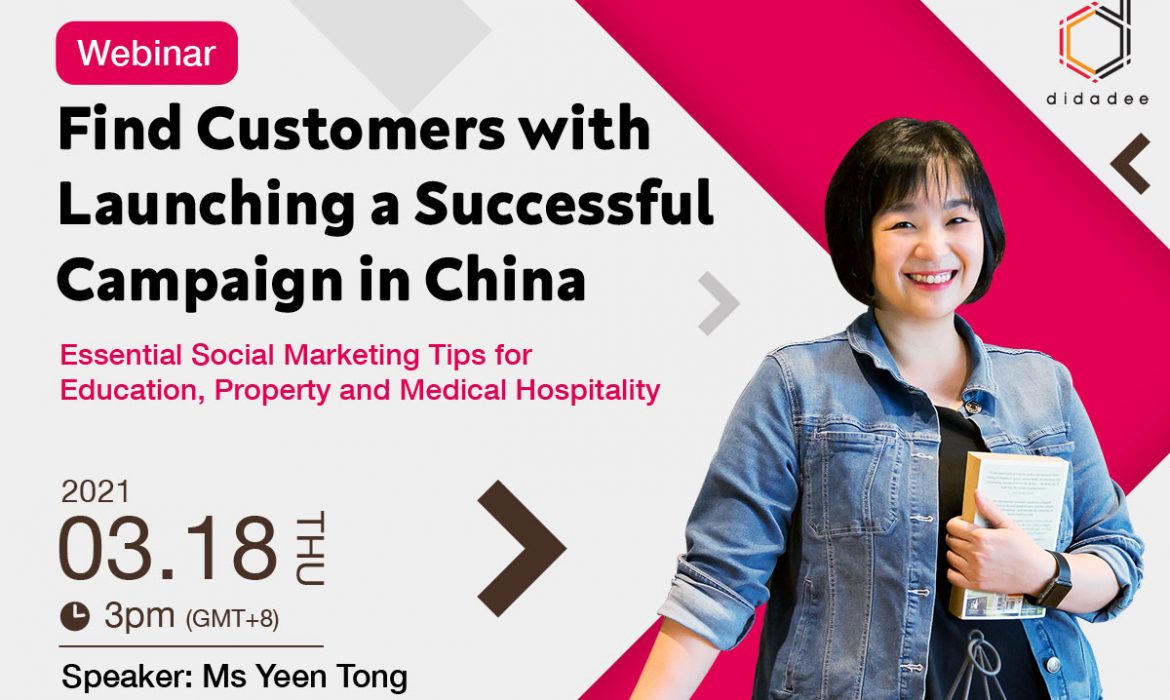 Is your company/business aiming for China market but do not know how to do it well?
Is your company/business affected by COVID-19 in 2020 and planning to extend to China market aggressively in 2021?
If yes, don't miss this 2 hours Webinar with DIDADEE, our specialist will be sharing in-depth knowledge on how to connect with Chinese parents & investor on Weibo, WeChat in China.
Plus! We have prepared an EXCLUSIVE OFFER ever to help you kickstart China marketing easily.
We'll share about: –
1. The current internet trends in China, and the changes of netizen's behaviours after affected by the Covid-19.
2. What are Chinese parents' expectations & parenting styles? How to look for property investors in China today?
3. The latest updates on Weibo & WeChat. China social media is booming on this Covid-19 period. As such, online advertising is the best ways to connect Chinese customers around the world today!
4. What did other companies do when everyone has tried to cut down on expenses? We want to share with you the powerful of online marketing.
Even more (Limited seats for individual marketing consult)
1. The best Digital Marketing ideas to Boost Your Business.
2. The core strategy to build your brands for your business to reach more of your target audience.
3. How to connect your community engage your customer quickly with our all-rounded China Digital Solution, Social Marketing, KOL Marketing, Social Media Management, Content Management, Advertisement.