"The only constant is change" – this adage is especially true in advertising and marketing, something that industry experts have witnessed over the years as trends come and go. In order to stay abreast of the competition, a thorough understanding of what's hot and what's not is imperative.
While 2020 was a difficult time for everyone, it also opened up an entire new world of possibilities for marketers and advertisers digitally. When it comes to the China market, what are some of the new digital marketing trends that are thriving right now in 2021 and which will continue to burn brightly in the coming months? Read on to learn more.
The rise of lower-tier city consumers
For years, marketers have targeted their content to consumers in Tier 1 and Tier 2 cities, recognizing that the spending power of consumers in these cities is considerably stronger than those living in more rural cities. However, statistics have shown that in early 2020, there were more people from China's lower-tier cities who shopped for brands online than in higher-tier cities.
Additionally, marketers are now aware that while consumers from lower-tier cities may not spend as much as those from top-tier cities, there are almost double the number of people in low-tier cities as compared to 1st-and-2nd-tier cities, and they make up for about 70% of annual active internet users in China.
The key to targeting consumers in these cities is to cater to their demographic and needs. Marketers have to recognize that the "one method fits all" mould is not feasible in achieving maximum results for marketing campaigns targeted at lower-tier consumers.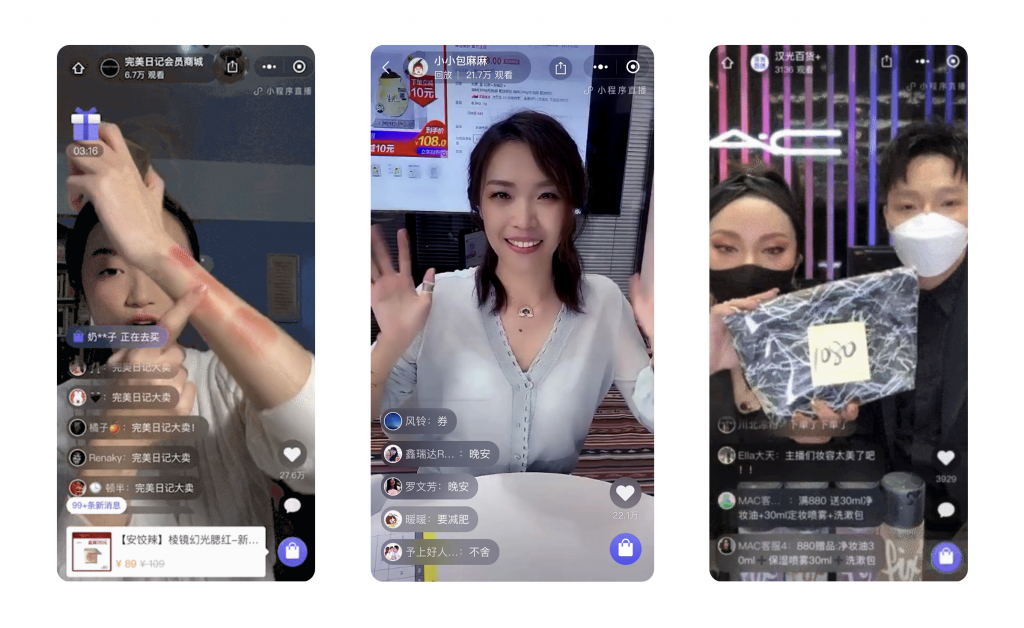 Livestream FTW
Livestream has hit a new high in the past year, due in part to the pandemic and the fact that many people found themselves stuck at home for extended periods of time. Consumers are getting accustomed to this form of ecommerce.
What began as programs where cookie cutter sales pitches were relayed to viewers in order to sell a product, livestreams have come a long way as viewers now turn to them as a source of entertainment.
So what changed? For one, livestreams are more interesting, with fun banter exchanged between commenters and host, and with content creators pushing out quality content that not only entertains, but also serves its purpose, which is to sell products.
Secondly, consumers now find that they may even have an opportunity to watch their favourite celebrity/star in livestreams. Top stars like actresses Yang Mi and Fan Bingbing, singer Jay Zhou and even Olympic gold medallist for table tennis, Zhang Jike have lent their famous faces and status to livestream sessions on Kuaishou and Douyin.
WeChat Mini Programs
WeChat mini programs, apps within an (WeChat) app that are accessed from within WeChat itself, have seen significant growth in the past few years. This is because the ever increasing uses for these mini programs have proved to be important for online marketers. For example, industry giants such as Baidu and Alipay have embraced WeChat Mini Programs to facilitate in ecommerce sales, livestreaming, task management and geolocating transport and delivery options, and are expected to focus more resources into expanding and improving these programs. In the coming months, companies that have yet to support WeChat Mini Programs are likely to jump on the bandwagon as it is the consensus among consumers that respectable companies should have it.
One of the reasons why users simply cannot get enough of WeChat Mini Programs is because of how convenient and efficient they are: the mini programs are easily accessible via WeChat and because they are hosted on Tencent's servers, load extremely fast.
Kindly contact our consultants for more details and get proposal.