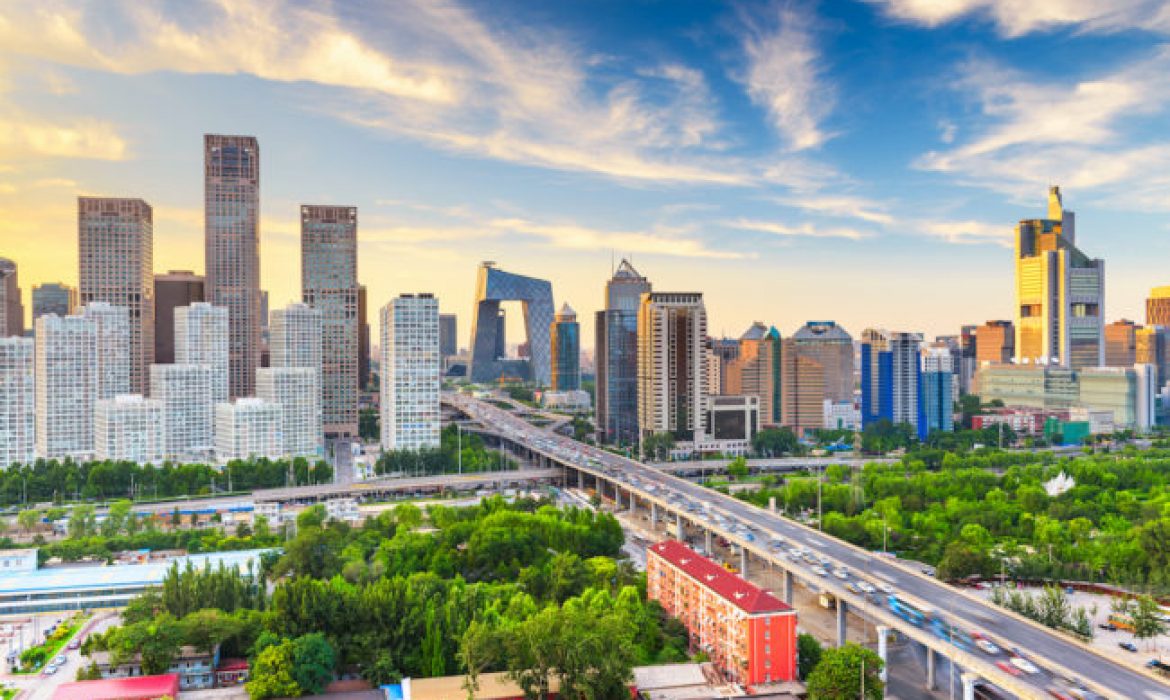 The face of celebrity endorsements is changing. It is no longer a landscape where only the most popular actor or actress, pop star or model can land themselves a lucrative deal with an international brand, but one where the idea of "celebrity endorsement" is now open to much interpretation.
What do we mean exactly? Digital marketing in China has opened doors for non-traditional 'celebrities', as we see the rise of Key Opinion Leaders, or KOLs. The world of Chinese e-commerce now belongs to these KOLs, consisting of actors/actresses, pop stars, singers, and influencers. The year 2021 is set to herald a growth of more than 20% in e-commerce, which is a whopping 50% of the country's overall retail sales. This growth is largely attributed to the success of China's KOLs who sell fast, sell out and sell a lot.
Changing faces of celebrities and influencers
It is simply amazing how collaborations between brands and the KOLs that they enlist are so seamless and natural. Gone are the days when a product is thrusted into consumers' faces via endless commercials and advertisements plastered all over billboards and magazines. This is due much in part to shoppers' changing appetites and the manners with which they consume content.
While celebrities were once hard-to-reach personalities that we all see only on our television screens and in magazines, their presence is now more personable and accessible, thanks to social media. As a result, consumers find it easier to connect with them and pay more attention to any products that they may be endorsing.
It is now very common to find celebrities posting sponsored content on their social media accounts in the form of short videos, pictures and/or via livestreaming sessions, similar to what influencers do as well. The line between celebrity and influencer has become blurred as celebrities take on an influencer role and influencers attain 'superstar' status with their mountain of followers and endorsements.
Brands place more eggs in their basket
Brands typically rely on one or two big names to front their products, hiring them as 'brand ambassador'. However, in recent years, due to the scandals involving some A-listers in China, brands are now adopting a new strategy which is to enlist the services of a team of KOLs. This not only allows them to appeal to multiple target groups, but also ensures that their brand is not overly reliant on the reputation of one top star, minimising the risk of a boycott of their products should their celebrity ambassador find themselves embroiled in any scandal or controversy.
Top dogs in the business
Who are some of the top KOLs running the e-commerce scene in China these days? It is safe to say that the popularity of influencers are incredibly well matched to that of proper celebrities, and the number of followers they have reach millions. Here is a list of the top influencers and celebrities who have the future of China's e-commerce in the palm of their hands.
TOP FEMALE INFLUENCER & TAOBAO LIVESTREAM KOL
Viya (薇娅)
With over 18 million Weibo followers, 16 million Douyin followers and 82 million followers on Taobao, Viya is a top player in the industry. Her livestream sessions have been described as being a fusion of variety shows and infomercials. Depending on the type of content required, Viya charges between 40,000 to 200,000 RMB for one livestream.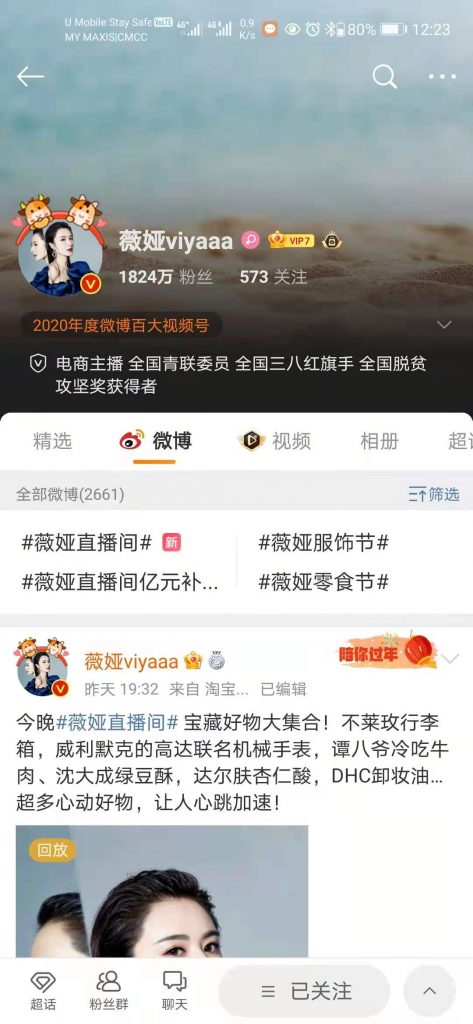 TOP MALE INFLUENCER & LIVESTREAM KOL
Austin Li (李佳琦)
Also known as the 'Lipstick King', Austin Li has 29 million Weibo followers and 44 million Douyin followers. Known as an influencer specialising in lipstick, he made over $145 million in sales in 1 day and once sold over 150,000 lip glosses in a one-hour livestream session. In addition to his successful livestreams, Austin was also enlisted as part of marketing campaigns by Uniqlo, Dr Jart+ and KFC. For businesses interested in working with Austin Li on livestream events, you will need to first have a store on Tmall or Taobao.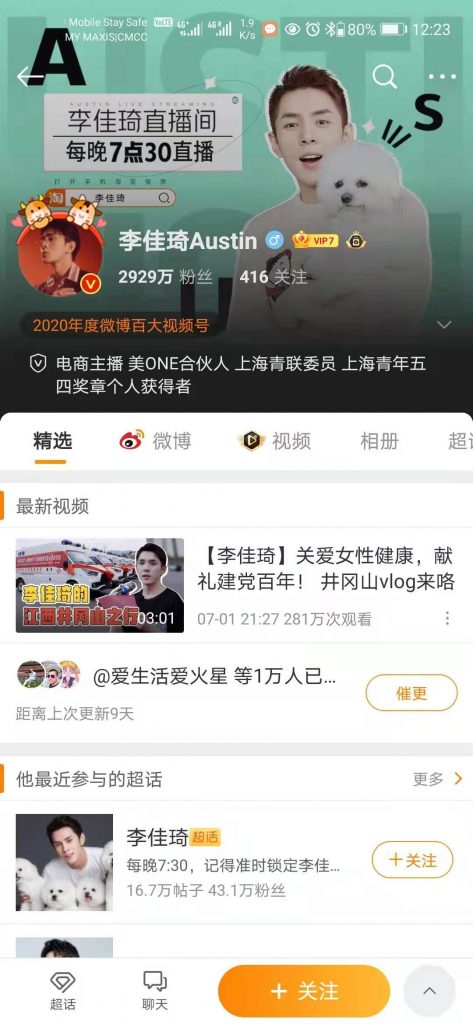 TOP FEMALE CELEBRITY
Zanilia Zhao (赵丽颖)
A familiar face on television, Zanilia Zhao is the undisputed TV queen of China. Despite taking a hiatus in 2018 due to her pregnancy, she has retained her status as the celebrity with a top commercial value. Brands that she has worked with include Longines, Dior and Pizza Hut.
TOP MALE CELEBRITY
Karry Wang (王俊凯)
Despite his young age, Karry Wang is a force to be reckoned with, being one of the top Chinese celebrities when it comes to endorsements. Some brands that Karry has cooperated with include Anessa, Lancome, Snickers, Dior and KFC.