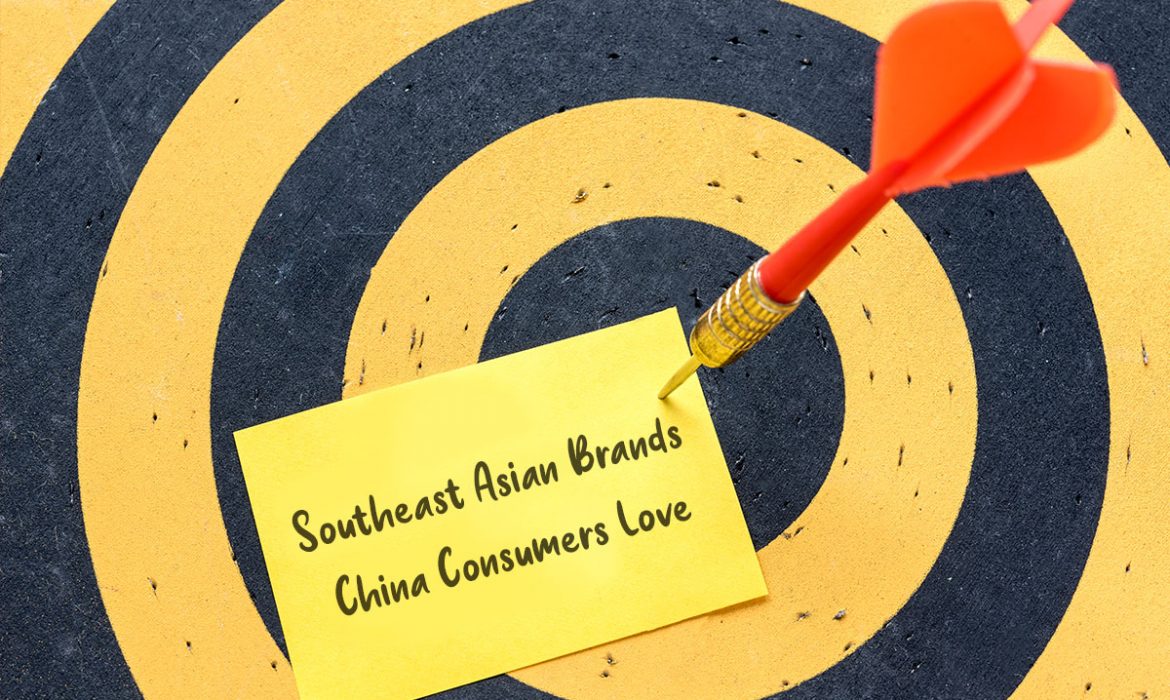 In a survey conducted by HSBC back in November 2020 which covered over 1,000 companies worldwide, with Asian markets in Malaysia and Singapore included, businesses expressed their optimism with the China mainland market. 75% of these companies expect exports into China to burgeon in the next couple of years due to the local consumer's increasing demand for imported goods.
This sentiment was perhaps fuelled by Lazada's "Double 11" specials a year before, in 2019, when numerous Southeast Asian brands were launched in the Chinese market. Additionally, Lazada's "Sell To China" program also helped introduce many brands from the region to Chinese consumers via Tmall Global.
What are some of the more familiar Southeast Asian brands that Chinese consumers are familiar with? Read on to find out.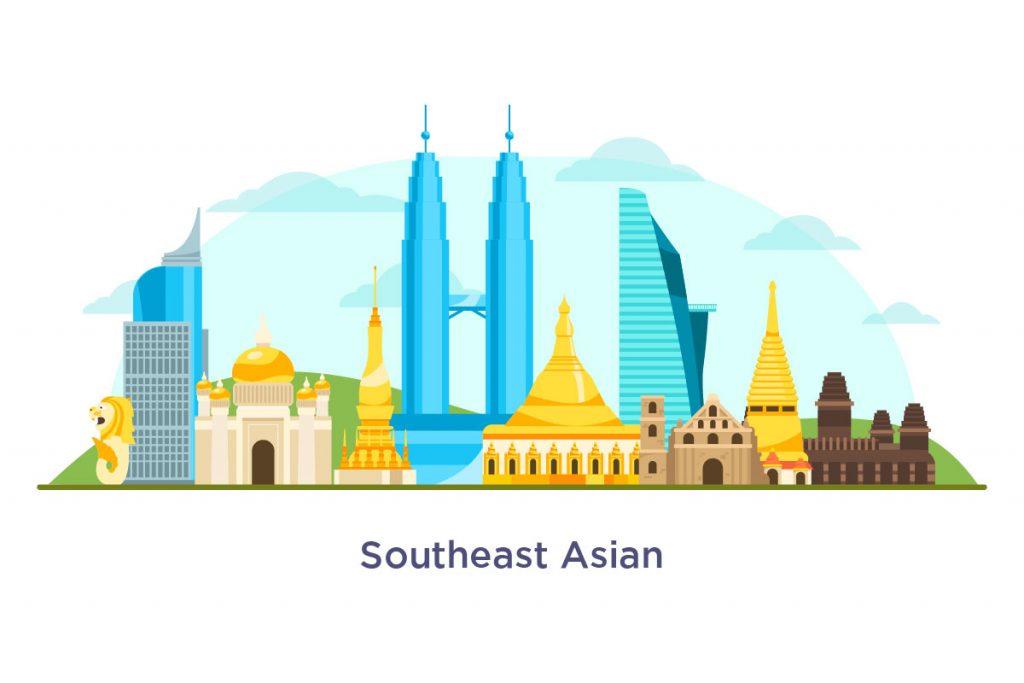 Singapore
Banyan Tree Resorts
International luxury resorts chain, Banyan Tree, first established their brand in China in 2005 when they launched their first resort in Yunnan's Shangri-la. Banyan Tree now has more than 20 hotels and resorts littered throughout China.
Ascott
Another famed name in the hotel and property sector is Ascott, a subsidiary of CapitaLand Singapore. Since expanding its business into China in 1998, Ascott's renown has grown by leaps and bounds, and it has plans to manage over 60,000 serviced apartments in China by 2023.
Irvins
This highly addictive salted egg snack brand was started in 2014 and successfully began a salted egg trend that soon spread throughout the region. Famous for their salted egg fish skin and potato chip snacks, Irvins now has a shop on Tmall Global.
VitaRealm
VitaRealm, a collaborative effort between Singapore and USA, is a health supplement brand that was listed as one of the top three Singapore brands in the Double 11 event on Tmall Global in 2020. Its most popular item among the Chinese consumers was their PowerEye Kids supplement.
Thailand
Scotch Bird's Nest
Already a well-known brand in the Southeast Asia region, Scotch Bird's Nest saw its popularity reach its peak in China during the Alibaba 618 Mid-Year Shopping Festival 2020 event when over 10,000 bottles of its bird's nest and collagen products were snapped up within five minutes.
Tao Kae Noi
Started in 2004, Tao Kae Noi is now the largest seaweed snack manufacturer in Thailand. One of the selling points of this extremely popular seaweed snack is its variety of flavours, ranging from its original flavour to spicy, spicy squid, cheese, and tom yum. In 2017, the brand recorded an impressive sales revenue of almost 421 million RMB, making the China market Tao Kae Noi's largest, surpassing its local Thai market.
Let's Relax
It was in 2016 that Thai boutique day spa chain Let's Relax opened their first overseas outlet in Yunnan, China. Prior to their expansion into the China market, many Chinese consumers were already well acquainted with Let's Relax, having visited their outlets in Thailand while on vacation. In fact, this spa chain was so popular among the Chinese that it won the Most Popular Thai Spa Brand Award for Chinese Tourists in 2015, 2016 and 2017.
Malaysia
OldTown White Coffee
Established in 1999, OldTown White Coffee is Malaysia's largest halal-certified coffee restaurant chain. It has its roots in Ipoh, Perak. While the brand is more known for its casual dining cafes in Malaysia, Singapore, Indonesia and Australia, it is popular in China for its instant coffee mix.
Chek Hup Coffee
This Ipoh brand of coffee is synonymous with delicious white coffee and is well known among coffee-loving Malaysians. Not surprisingly, it has found its way to China, which was also where Chek Hup Coffee's founder was from. Its instant coffee mixes can be found in supermarket shelves in certain parts of China and online on its Tmall Global shop.
PT Swift Bird's Nest
In light of the COVID19 situation, many consumers are opting to buy supplements that will improve their health. One of these supplements is bird's nest which is known to strengthen the immune system and ease symptoms like cough. At the third annual Malaysia Week, hosted by the Alibaba Group, in September last year, PT Swift's dried bird's nest generated over 5.5 million RMB in sales on the first day of the week-long event.
Durians
Although the King of Fruits is an acquired taste for many, it seems like the Chinese cannot get enough of it, as is evident by how quickly anything durian related was snapped up during Alibaba's Malaysia Week. Its sales were fantastic, surpassing previous records. One of the more notable items that was on sale were 20 black thorn durians, with a price tag of RMB588 each, that were bought within seconds of their launch on the ecommerce platform. Additionally, Musang King durians and durian-filled mooncakes were also sold out very quickly.
Safi's
Despite having only been introduced into the China market in June 2020, Safi's skincare has been making waves on Tmall Global. The brand's sales during the Double 11 event increased by 33% with the number of buyers rising by almost 90%.
Fipper
Joining Safi's skincare among the top performing brands in Alibaba's Double 11 event is homegrown brand Fipper. Their sales in the first half of November was almost 1.2 times more than the entire month of October. Fipper's success during the November event was greatly attributed to its initial success at the Malaysia Week just a couple of months before when they launched a collaborative collection with international brand Swarovski.
Indonesia
Indomie
The sales of instant noodles hit a high at the start of the pandemic last year when more and more people found themselves having to stay home in order to stay safe. One of the more well known Indonesia brands in China is Indomie, which offered Chinese consumers a much needed change of taste from their usual instant noodle offerings.
Papatonk
Produced by United Harvest Indonesia, Papatonk is a brand of shrimp crackers.
With its unusual moniker, this popular Indonesian snack is already a hit among the local Indonesian community. However, in 2020, it saw its popularity drift to foreign shores as its export sales to China hit a new high after the company successfully marketed its products via video streaming to the Chinese community.