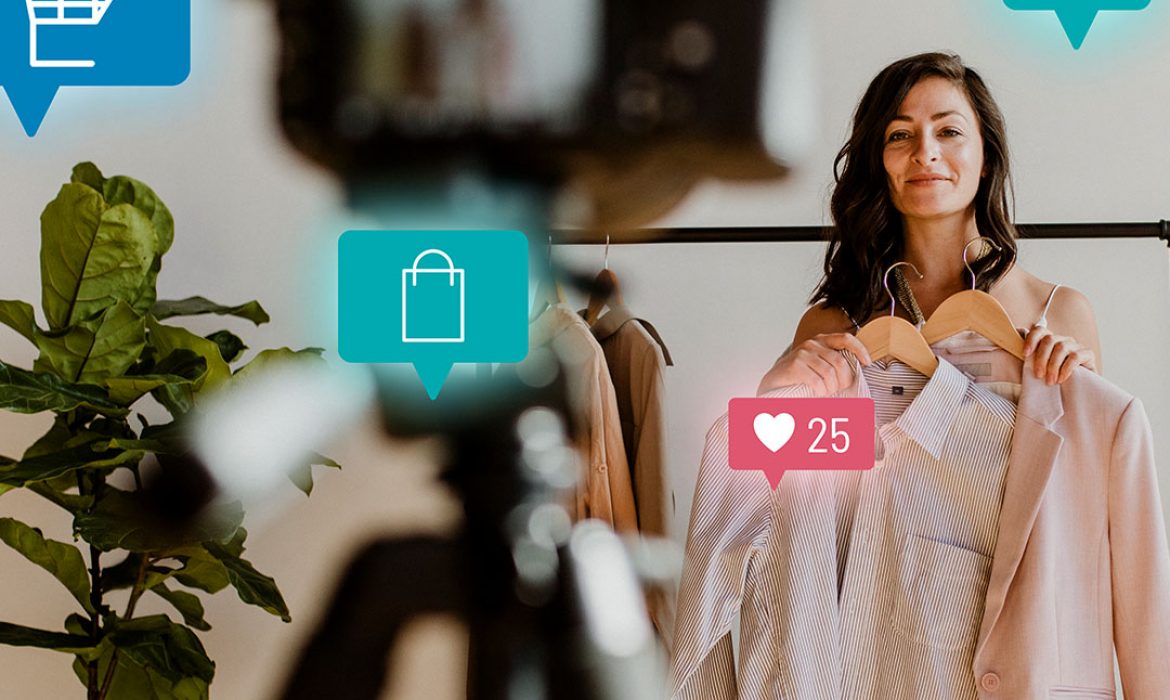 Much has changed in these post-pandemic times which has forced consumers to stay home and do their shopping online. However, online shopping has now transcended the simple "Add to Basket" and "Pay Now" features as we see the emergence and incredible success of live streaming.
According to an article published in November 2020 by Forbes (read article here), livestreaming over the 11.11 shopping holiday 2020 grew by 100% as compared to the previous year when it generated USD$3 billion in sales. With live sales streaming already so popular in 2020, it is set to skyrocket in the years to come.
What is livestreaming?
Influencers, celebrities, retailers and merchants utilise the business model known as livestreaming to sell products and services through the use of online video streaming. This is performed in real-time with a live audience who can ask questions about or discuss the items being introduced.
It is a marketing tool that is highly effective and affordable.
Where can you find livestreaming channels in China?
Platforms on which merchants can host livestream sales include Tmall, Taobao, Pinduoduo, WeChat, Weibo, Douyin, and JingDong. In this article, we will focus on Weibo and WeChat.
Weibo
Boosting an audience of over 500 million monthly active users, Weibo was already hosting live streams as early as 2016. After acquiring the top livestreaming platform Yizhibo in 2018, Weibo's viewers and users increased, and it remains one of the top livestreaming social media platforms in China.
How to start:
Sign up with an existing Weibo account and start your own channel.
Reach out to a KOL on WeChat whose fanbase and style best fits your product/service. Work with the influencer to host a livestreaming session.
WeChat
Livestreaming is only available to select Key Opinion Leaders (KOLs) and official accounts. WeChat offers streamers with the option to send invitations to their potential customers or have them enroll to tune in by themselves. Similar to how YouTube and Instagram works, a push notification will be sent to those who are invited or who have enrolled to watch the livestream reminding them of the livestream session.
How to start:
Brands or merchants can set up a broadcast channel on WeChat.
Reach out to a KOL on WeChat whose fanbase and style best fits your product/service. Work with the influencer to host a livestreaming session.
How do merchants and KOLs make their livestream successful?
Planning and preparation: while e-commerce streaming is "live", a lot of planning takes place behind the scenes before it happens. A script is prepared with important points that need to be highlighted during the livestream, such as selling points of the product or any promotions. Equipment is also checked to ensure that there won't be any technological issues that may hinder the progress and success of the livestream session.
Promotion of livestream session: notifications are sent out via the social media channels and/or through media (purchasing of a media spot) to promote upcoming sessions. Popular KOLs would already have a fanbase or audience who they will update on their forthcoming livestreams.
Suitable set-up: selecting the right setting for a session is crucial. It is best to stream from a room absent of any background noise with an uncluttered background in order to ensure that all attention is on the livestream host. Sufficient lighting and a strong internet connection is important as well.
Viewer interaction: customers enjoy feeling special and livestreaming is a great way to engage with viewers on a personal level. Successful livestream hosts interact with their viewers and answers questions regarding the service/product.
Types of livestream shoppers
As recorded in the second quarter of 2020, there was a total of 50 billion livestream viewers in China with over 400,000 active streamers spread across the various platforms. What are the types of shoppers who watch and make purchases over these livestream e-commerce sessions? We list the top 3 most popular consumer groups:
Stockpilers: this group typically consists of females who make up the largest consumer group on the livestream platform in China. They tend to buy the same item in bulk and are especially inspired by "buy one, get one free" promotions.
Group purchasers: these consumers do not want to buy too many of the same item which may be on special promotion – eg. Buy 3, get 1 free. They will then look for others similarly interested in buying that particular product and make the purchase together, splitting the cost while benefitting from the promotional sale.
Fans: consumers who watch a livestream because their idol is a guest or is working with the particular brand. They watch the session and even make purchases in order to support their idols.