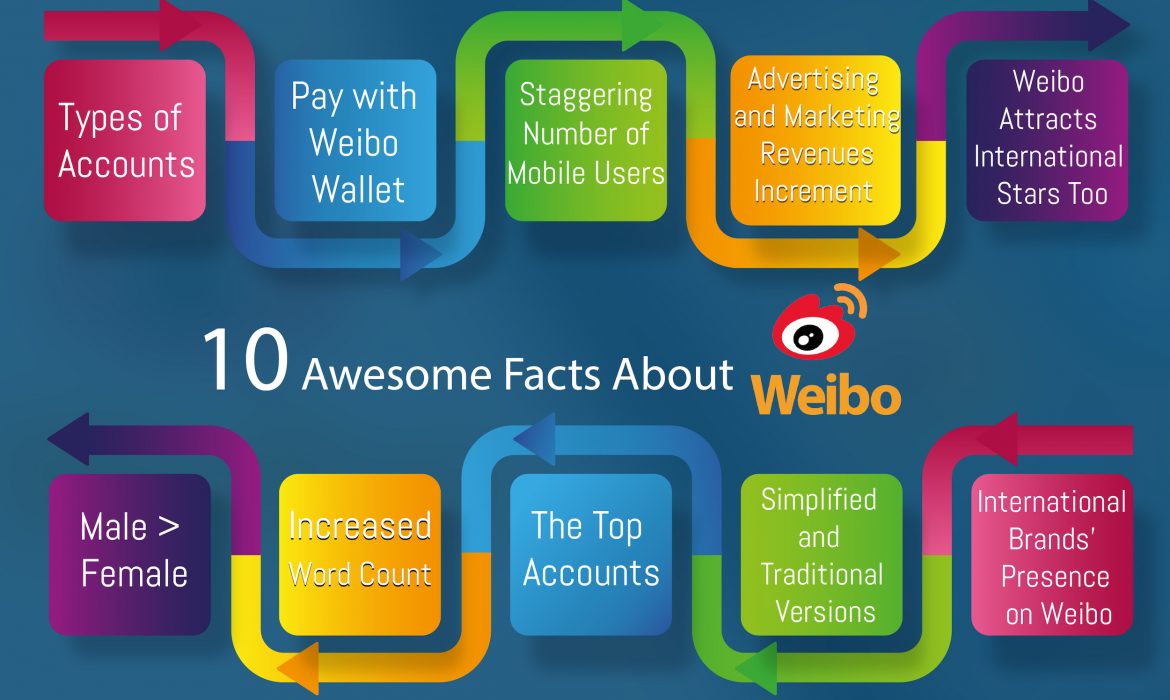 It is widely known to the rest of the world as China's Twitter, but if you knew about the astonishing number of users on this hot social media platform, you might find that it is more apt to label Twitter the "English Weibo".
Sina Weibo was launched in 2009 by the Sina Corporation as a blogging site and has since grown by leaps and bounds in the 10 years since its inception. It is now a micro-blogging social media platform with over half a billion (yes, billion with a "b"!) registered users and has become an essential part of life for the Chinese.
Before you join the 500 million users already on Weibo and jump start your adventure on this social media behemoth, here are some awesome facts about Weibo that you simply must know about.
Types of Accounts
There are 2 types of Weibo accounts and they are the official account and the personal account.
Official accounts are verified with a blue "V" badge and in order to receive this verification, you must pay a fee and submit documents to Weibo. Most brands, companies and government agencies use the blue "V" type of official account.
Personal accounts are free and all you need is a phone number and email address. However, within the personal account category there is the option of yet another "V" account, known as the VIP account. Upon paying a small membership fee, personal accounts can be upgraded with a yellow "V" badge that also comes with added security features. Most celebrities and influencers own a VIP personal account.
Pay with Weibo Wallet
The Weibo Wallet was the result of a joint collaboration by Alibaba and Weibo. With the Weibo Wallet, users can make purchases both online and in person, send money to other users, make payments on their bills and even make a donation to their favourite charities.
Staggering Number of Mobile Users
The number of MAU (Monthly Active Users) for Weibo recorded in June 2019 hit a high of 486 million and continues to grow even as you read this. Average DAUs reached 211 million, up 11% year-over-year with a sequential acceleration from prior quarter. In June, 94% of Weibo's MAU come from mobile. That's 457 million people!
Advertising and Marketing Revenues Increment
Weibo's advertising and marketing revenues reached $370.7 million, flat year-over-year or an increase of 66% on a constant currency basis, 86% of our ad revenue come from mobile. The largest component, advertising and marketing revenues from small and medium-sized enterprises and key accounts, was $346.5 million, a 2% increase over $338.7 in Q2/18.
Weibo Attracts International Stars Too
Having cemented its place and hold on China's cyberspace, Weibo has attracted many international stars in recent years, all of whom have started their own Weibo accounts to gain a foothold in the China market. Some of the top international stars you can find on Weibo include Tom Cruise, Emma Watson, Samuel L. Jackson and Mike Tyson.
International Brands' Presence on Weibo
Identifying Weibo as an effective way of reaching out to potential consumers in the China market, many international brands have launched corporate accounts on the platform. Some of these more widely-known brand names include Coca-Cola, Louis Vuitton, L'Oreal and Tourism Australia.
Simplified and Traditional Versions
In order to cater to users in Hong Kong and Taiwan, both of which still uses Traditional Chinese rather than Simplified Chinese like on Mainland China, Weibo is available in both versions.
The Top Accounts
The top 10 Weibo accounts belong to well-known local celebrities and the multitalented actress-host-singer Xie Na takes the top spot with 124 million followers. TV host, actor and singer He Jiong, actresses Yang Mi and Angelababy, and actor Chen Kun round off the remaining top 5 respectively in that order.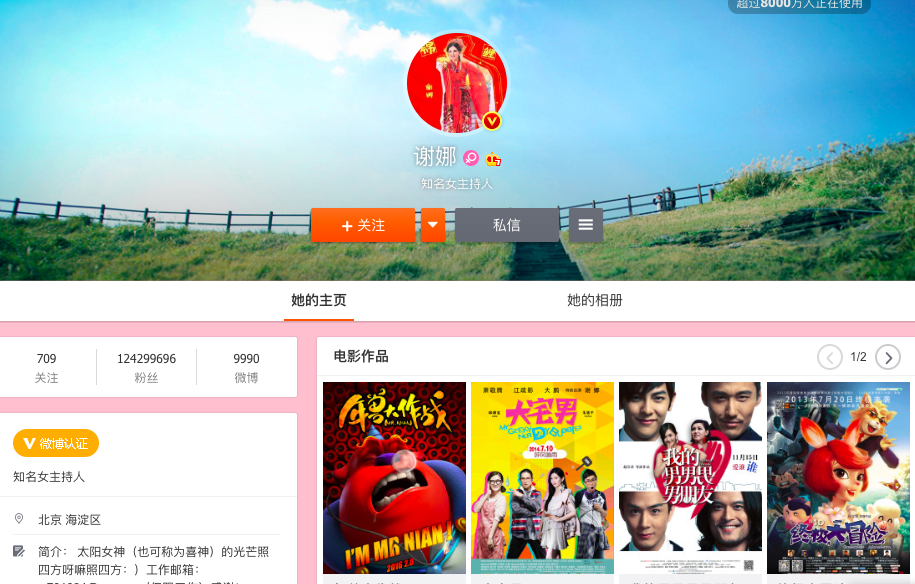 Increased Word Count
Weibo, like Twitter, operates as a micro-blog which means that messages posted by users have to be short and sweet, and effective in delivering lasting impressions on readers. However, in 2016, the word count on Weibo was increased to 2,000 from 140, and this daring move, one that even Twitter was not willing to undertake, proved to be beneficial as Weibo saw an increase in users from then on.
Male > Female
It would seem that Weibo is more popular among the guys than with the ladies as 57% of its users are male.